Thursday, 18 August 2016
Start preparing for winter with this lovely set, or even make more as gifts.
Here is the link:
https://bowtiesfezzes.com/2015/01/04/stripey-hat-and-cowl-set/
Crochet an easy flower, and make in any colour you like, a nice way to use your scraps of yarn. skill level: easy.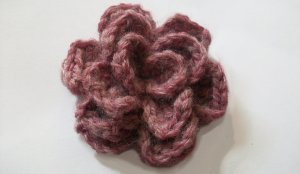 Here is the link:
http://www.crochetspot.com/crochet-pattern-spiral-flower/
Monday, 15 August 2016
Hi
If you love freebies and discounts, you can check out my new blog. And a big thank you for continuing checking this blog.
Monday, 1 August 2016
Crochet this pencil pouch for your kids or give it as a gift for back to school, and if you have your crochet hooks laying around all the house you can keep them in place in it.
Here is the link:
http://www.repeatcrafterme.com/2016/07/crochet-pencil-pouch.html
If your kids like pretending to cook, here is a fried egg to crochet for them.